View the latest observations near Atlantic Tropical Storm Arlene.
Station 46115 - Bering Sea
Owned and maintained by National Data Buoy Center
12-meter discus buoy
ARES 4.4 payload
57.069 N 177.750 W (57°4'10" N 177°45'0" W)


For area forecasts and warnings, select:
Anchorage WFO
Hourly air temperature, wind and wave data from another payload system on this deployed buoy are available using this link:
46035
Station 46035 ceased transmitting data 12/20/2012.
Meteorological Observations from Nearby Stations and Ships

Large icon indicates selected station.
Stations with recent data

Stations with no data in last 8 hours
(24 hours for tsunami stations)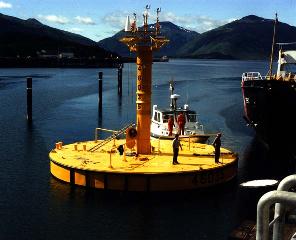 ---
No Recent Reports
---
Links which are specific to this station are listed below:
Data for last 24 hours: No data available.

Data for last 5 days: No data available.

Data for last 45 days: No data available.
Some data files have been compressed with the GNU gzip program.
The weekly status report and the weekly maintenance report also provide valuable station information.
Note that the payload types and the station locations occasionally change.
---