View the latest observations near Atlantic Tropical Storm Arlene.
Station 44053 - Gloucester Point
Chesapeake Bay Observing System (CBOS) station owned and maintained by Virginia Institute of Marine Science (VIMS)
Marine Observation Buoy
37.244 N 76.500 W (37°14'40" N 76°30'1" W)

Anemometer height: 3 m above site elevation

Meteorological Observations from Nearby Stations and Ships

Large icon indicates selected station.
Stations with recent data

Stations with no data in last 8 hours
(24 hours for tsunami stations)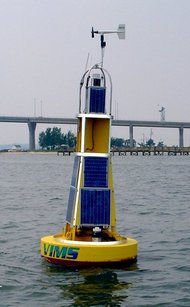 ---
No Recent Reports
---
Links which are specific to this station are listed below:
Data for last 45 days: No data available.
Some data files have been compressed with the GNU gzip program.
---